Healthy Cardiovascular Support
NuEthix Fatty Acids Pro EPA-DHA Fish Oil is a super-concentrated and purified fish oil supplement containing evidence-based doses of the key omega-3 essential fatty acids eicosapentaenoic acid (EPA) and docosahexaenoic acid (DHA) in triglyceride form.
Formulated For A Purpose
EPA and DHA are ultimately what will determine the benefits you experience from using a fish oil supplement. This is why Omega Pure EPA-DHA 720 provides nearly four times the potency of EPA and DHA than typical fish oil supplements per serving, ensuring you get an evidence-based amount of these crucial omega-3s.
The Support Behind DHA and EPA
An extensive body of clinical research has demonstrated the efficacy of supplemental EPA and DHA for:
• Healthy cardiovascular function†
• Healthy immune function†
• Musculoskeletal support†
• Skin vitality†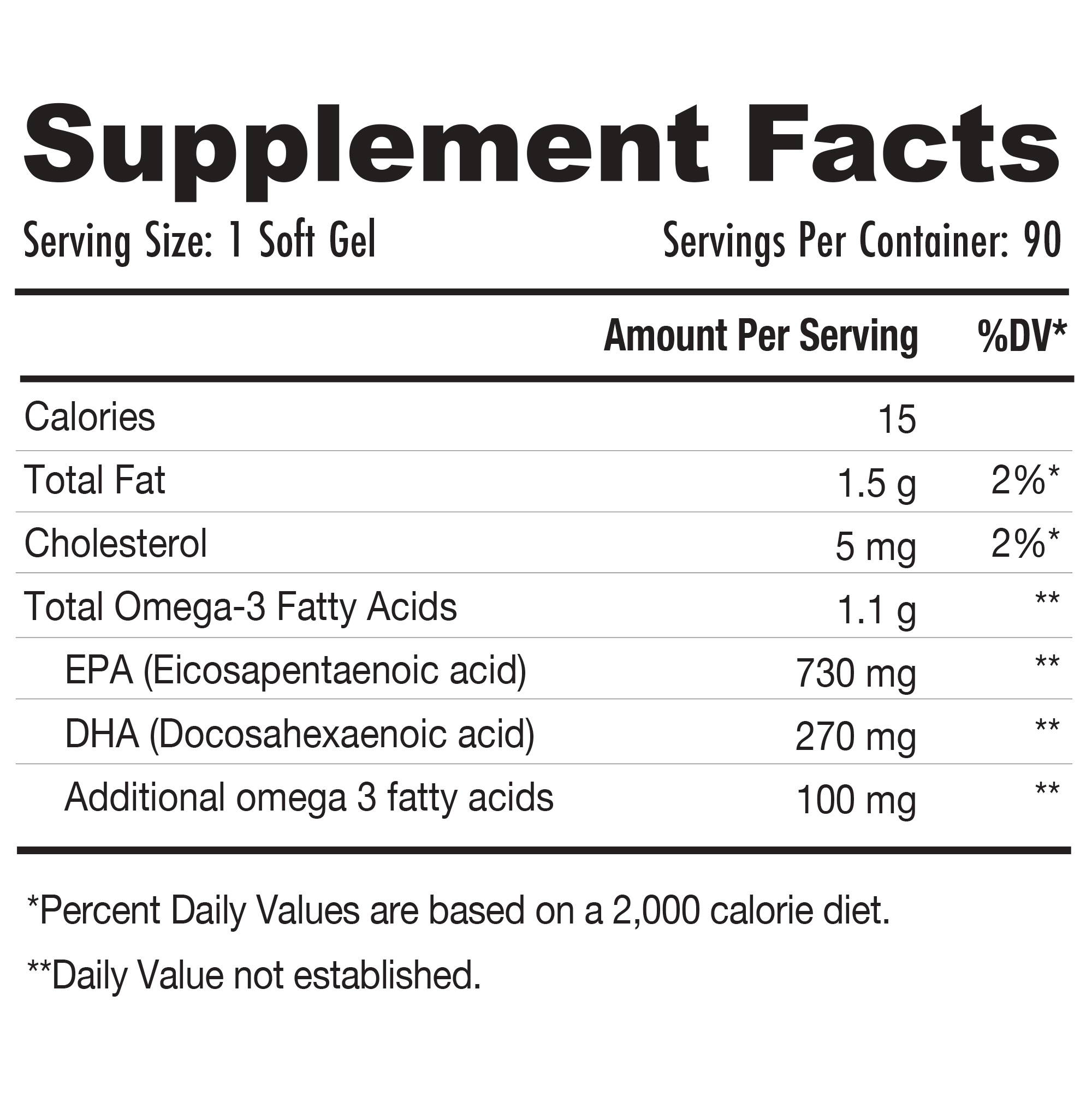 Other Ingredients: Hypromellose, vegetable magnesium stearate, silica, purified water.
SUGGESTED USE: Take one softgel up to three times daily with food or as directed by your healthcare practitioner.
Total 5 star reviews: 1
Total 4 star reviews: 0
Total 3 star reviews: 0
Total 2 star reviews: 0
Total 1 star reviews: 1
50%
would recommend this product
Best Omega on the market

I tested my omega 3-6 profile with the quant test and was at 4%. After supplementing with these for 3 months, I'm not at a 10%! These are the real deal. I have so much more energy now as well.

I do not recommend this product

Fishy burps

I have used a different brand for many years and decided to take a chance on this new product considering the quality of everything I have gotten from Nuethix. Took one dose and immediately had fishy burps, which I have never gotten with my tried and true. I'm not really impressed based on this and am a little disappointed I spent money on it.

NuEthix Formulations

2 months ago

A lot of time fish burps are caused by gas in the stomach caused by your stomach trying to digest the fish oil. You could start off taking less of than your full dose at first to work your body up to your normal dosage. Otherwise some other things to try to help with the fish burps would be to make sure you're taking the fish oil with a larger meal or taking it before bed. You could also try sticking them in the freezer and then taking your normal dose. The "freezing" will act as an enteric-coating which avoids the product from breaking down in the stomach which is essentially what is causing these fish burps. Putting them in the freezer will not affect the dosage or effectiveness of the fish oil!
Reviews Loaded
Reviews Added